I've been reviewing vehicles for a long time. So long, in fact, that my reviews used to include information on the ease of installing car seats, and the advent of the LATCH system. Now, the children who rode in those car seats are teenagers who like to provide their own commentary on the cars I drive. My daughter, in particular, is just around the age of the intended market for the new 2020 Nissan Versa, reviewed here.
Nissan's "Life at 20" campaign targets first-time new car buyers, likely to be in their 20s, with its 2020 model year vehicles, also noting that Nissan is the only automaker with a crossover, a truck, and with Versa, a sedan, with MSRPs under $20,000. Nissan is also likely hoping that these buyers will migrate back to the sedans that consumers have, for the most part, abandoned for small crossovers and SUVs. My driving-age daughter did note the ample trunk in the Versa (good for storing what can only be referred to as her "car wardrobe"), but commented that it felt very low to the ground, a testament to the fact that she's used to higher-riding CUVs.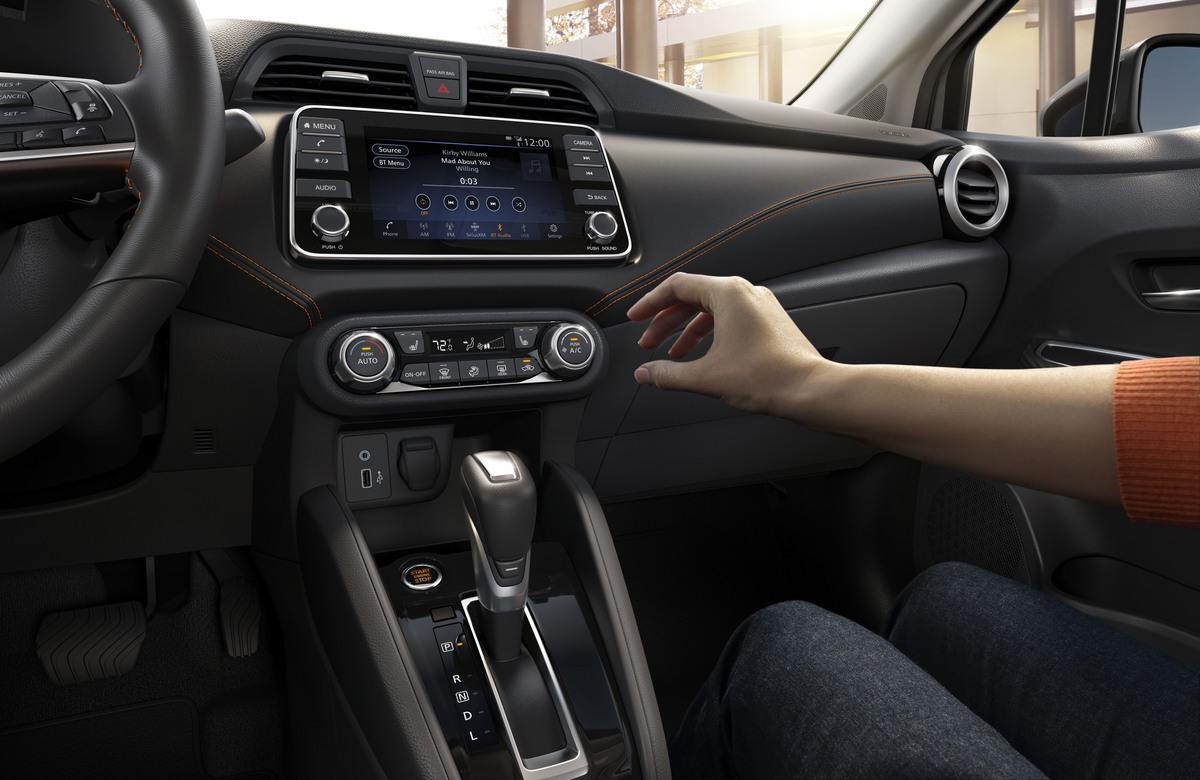 My 14-year-old son, obviously not yet a driver, but keenly interested in the vehicles I test drive on a weekly basis, asked if the Versa was electric. Why, you ask? Because it's so quiet. And that it is. Our Versa SR – the top trim level after the S and SV – came equipped with Nissan's next generation 1.6-liter four-cylinder engine that produces 122 horsepower, and the enhanced Xtronic continuously variable transmission. This new powertrain, combined with changes to the Versa's body and frame, result in a more responsive driving experience, with improvements to acceleration, quickness, and fuel economy. It zips along highways and backroads in ease and comfort. Xtronic is an option on the S trim, where a five-speed manual transmission is standard.
When discussing the Versa, it's important to factor safety into the equation. Previous generations performed poorly in small overlap front crash tests conducted by the Insurance Institute for Highway Safety (IIHS); although it did receive four out of five stars from the National Highway Traffic Safety Administration (NHTSA). However, for 2020, Versa gets some significant safety upgrades. All Versas come equipped with 10 airbags, automatic emergency braking with pedestrian detection, high beam assist, rear automatic braking, and lane departure warning. Safety Shield 360 – standard on SV and SR trims – adds blind spot warning, and rear cross traffic alert. The 2020 Versa has not yet been rated by the IIHS or NHTSA.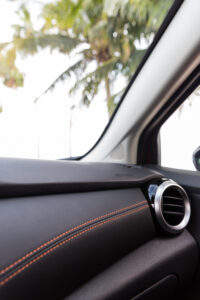 For an entry-level sedan, Versa is attractive and very well equipped and well designed. It's surprisingly roomy, and our SV model was nicely trimmed, and with the convenience package, came with heated front seats in addition to standard niceties like three USB ports and standard Apple CarPlay and Android Auto. Also add to the "cool features" list Rear Door Alert, which reminds drivers to check the rear seat after the vehicle is parked, and Nissan's Easy Fill Tire Alert System that lets you know, via an audible alert, when the optimum air pressure has been achieved when filling your tires.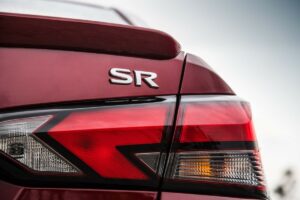 Nissan has done an admirable job in redesigning the Versa for 2020. It incorporates the design language of theMaxima flagship and the brand-new Altima, and has a longer and wider stance that gives it an attractive look. Premium color options, premium technology and safety features and an excellent drive character make it a more appealing choice than the previous generation model. And my top-of-the-line Versa SR with convenience, electronics, and lighting packages came it at just a tick over the $20k mark at $21,490, including destination charges. And even though it's not electric or hybrid, with fuel economy numbers of 32 mpg city/40 highway/35 combined, it doesn't really need to be.
Nissan Versa is available in three trim levels: S ($14,730), SV ($17,640) and SR ($18,240)

Price as tested: $21,490 (SR with convenience, electronics, and lighting package, as well as upgraded mats and center console)
Fuel economy as tested (city/highway/combined): 32/40/35